Becoming Balance 200hr BALI
August 9 to September 2, 2019
Hatha-Vinyasa Yoga Teacher Training
The perfect fusion of traditional yogic methods and modern functional movement. This 200hour Yoga Teacher Training is the product of tremendous time, effort and first hand experience. In partnership with Sarah "Shakti Bird" Bonsall, I am proud to present Becoming Balance!
Expert Guidance and Personalized Attention
The Becoming Balance 200hr Yoga Teacher Training program aims to provide plenty of one-on-one attention and help you deepen your personal practice in-line with the true purpose of yoga. Yoga literally means "Union." Becoming Balance has been carefully structured to incorporate the many dimensions of yoga beyond basic asanas.
No need to come with an extreme personal practice, we are here to help you reach your goals - physically, mentally and beyond!
Comprehensive Curriculum & Program Schedule
From traditional hatha, to creative vinyasa, to ido portal style functional movement - the Becoming Balance curriculum is an incredible combination of ancient yogic sciences and modern day physicality.
Trainees will learn to teach from the perspective of personal experience. Over these 25 days together we will dive into the practices of asana, pranayama and meditation, as well as techniques such as myofascial release and PNF stretching.
Becoming Balance 200hr Topics:
Learn to teach the well-rounded Becoming Balance Vinyasa Sequence

Develop the art of adjustment and successful spotting

Explore inversions, arm balances and beyond

The 4 Paths of Yoga: Karma, Bhakti, Raja, Jnana

Traditional Yoga Philosophy

Modern science meets the yogic sciences

Mantra & the science of sound

Functional anatomy & physiology

Practical pranayama techniques

The science of mediation

Incorporating Yin in your own practices

Kriyas: Techniques for yogic cleansing

Marketing tools for successful modern teaching: Understanding Instagram
FLOATING LEAF - Voted #1 Retreat in Bali 2 Years in a Row!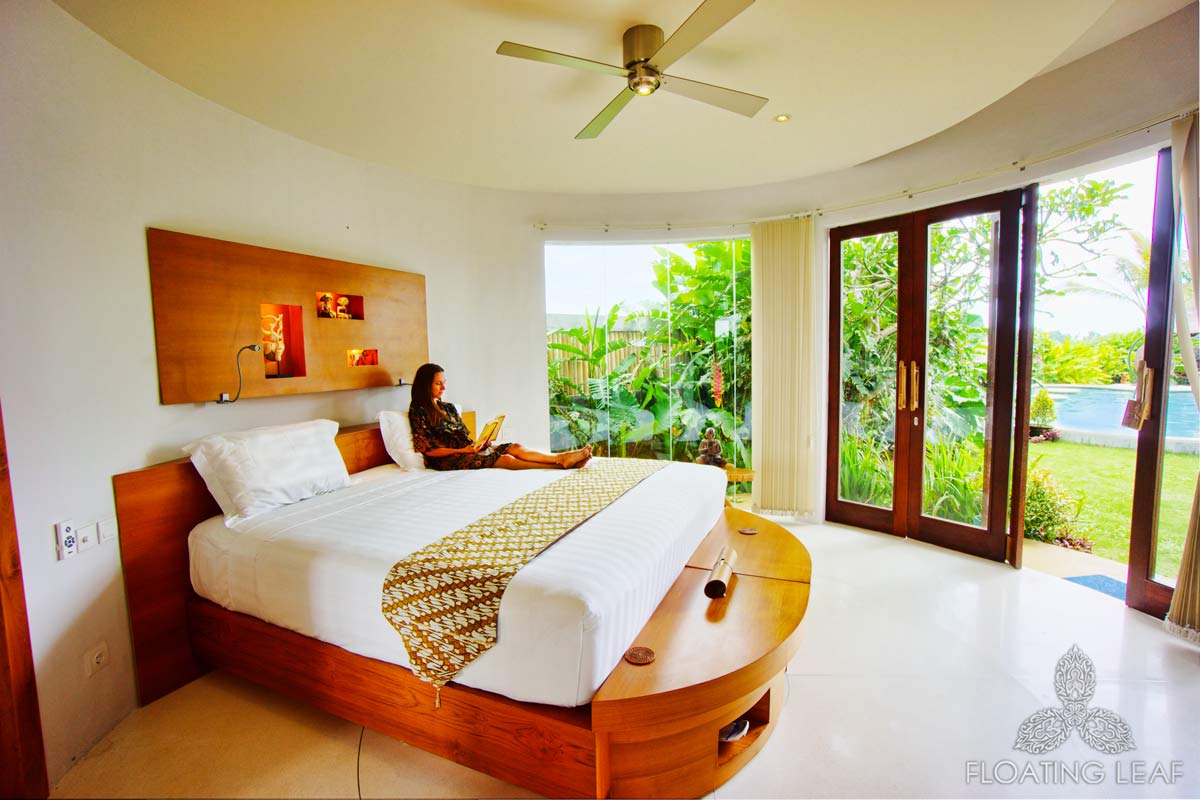 Floating Leaf is arguably the best eco-wellness retreat centre in bali, and is highly rated on an international scale. Located in a beautiful town 10 minutes walking distance to the beach and just 45 minutes from the airport. Combining ancient Balinese aesthetics with modern luxury, our home for Becoming Balance Bali provides a safe place for personal transformation and offers a much needed return to balanced wellness.
We believe in full transparency and no hidden costs, therefore the Becoming Balance Tuition Fee listed below includes 7% VAT
Shared Accommodation (2 person room) - $5,322 USD
50% non-refundable deposit required to register
NOTE - Single Accommodation is available, but expensive. CONTACT for details.
Airport Transportation is included in the price of tuition. After booking your flights, send me flight information to
coordinate your pick up and drop off at Floating Leaf.
Included with in the cost of tuition:
25 days/24 nights Luxury accommodations

3 healthy and hearty meals per day (dinner on day 1 and breakfast on final day)

Welcome Dinner with traditional dancers and musicians

Welcome drink, refreshing face towel, and welcome foot massage upon arrival

1 Signature Balinese massage per person

Intro to Bali Culture workshop

Unlimited complimentary filtered drinking water

Fresh tropical fruits daily

Three rooftop terraces offering dramatic views of the Indian Ocean, Bali's majestic volcanoes, and the surrounding rice fields.

Complete expert concierge services

Daily housekeeping

Free High-Speed Wireless Internet

In-room safe/lock box
Complimentary Course Meals:
The kitchen staff at Floating Leaf take your food choices very seriously. Together, they promise to serve only the healthiest, most nutrient rich foods available. All meals are thoughtfully crafted with purpose and pleasure in mind. Floating Leaf's restaurant has been heralded as one of the world's healthiest destinations as they use only the freshest organic ingredients available. Menus include traditional Balinese specialties as well as raw, vegan and vegetarian options.

Read more about the amazing organic dining options at Floating Leaf!
If it were easy, everyone would do it!
We hold our Becoming Balance graduates to a high standard of expectation.
It does not matter how long you've been practicing, or what your capabilities are at present. We are interested in working with sincere souls ONLY! To qualify for enrolment, in a few paragraphs write a little bit about yourself and why this Becoming Balance 200hr YTT is a good fit for you. Within 48 business hours you will receive email notification regarding your approval status.
OR
If you've already been approved, click below to choose your accommodation and reserve your spot by placing a 50% non-refundable deposit
NOTE - You will need the password to access this button.
PLEASE NOTE - When registering for the training you must select "Deposit" from the drop-down menu. Choosing a different option for your first payment could result in additional processing fee's for the registering trainee.
Becoming Balance Bali is Sponsored by